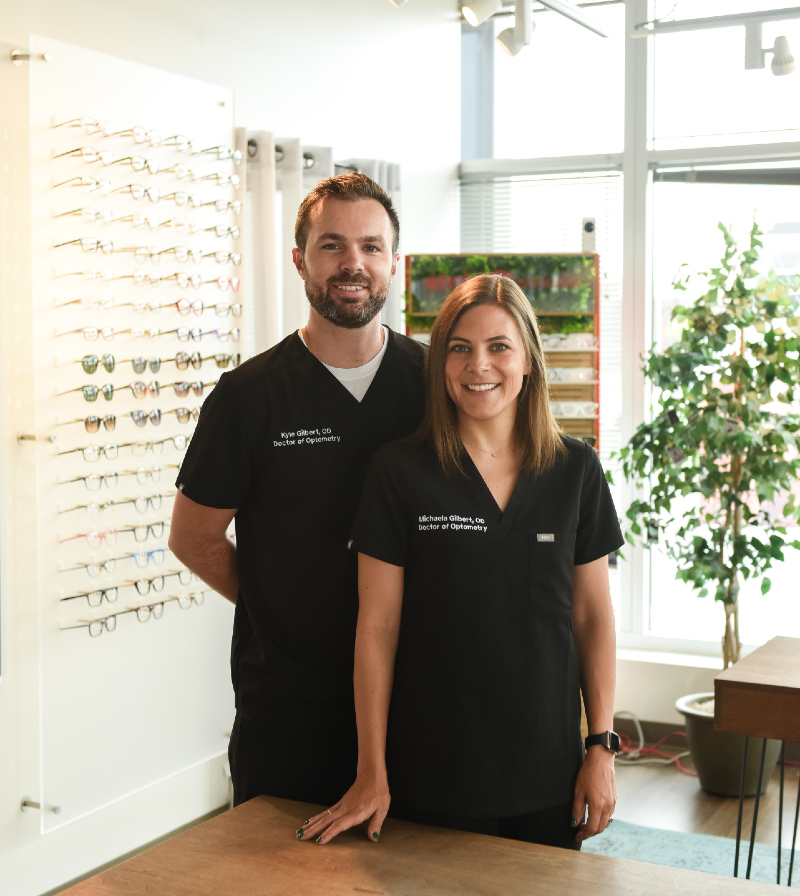 Dr. Kyle Gilbert and Dr. Michaela Gilbert
Dr. Kyle grew up in northeast Indiana, before attending Ball State University to run track and cross-country while pursuing a degree in chemistry. He graduated summa cum laude in 2007 before continuing his studies at Indiana University School of Optometry in Bloomington, IN.

Originally from the northwest suburbs of Chicago, Dr. Michaela, attended Indiana University for eight years, obtaining her bachelor of science in biology before continuing her studies towards a doctorate in optometry.

Drs. Kyle and Michaela received their training through several diverse clinical environments including primary care optometry, LASIK, cataract, and disease co-management, infant vision studies, and specialty contact lens fitting. They also participated in serving rural, underserved populations in Guanajuato, Mexico. Upon graduation, their love of the outdoors and Colorado sunshine inspired their relocation to Denver where they have been practicing since 2011. They have two children, James and Annie, and live in Central Park.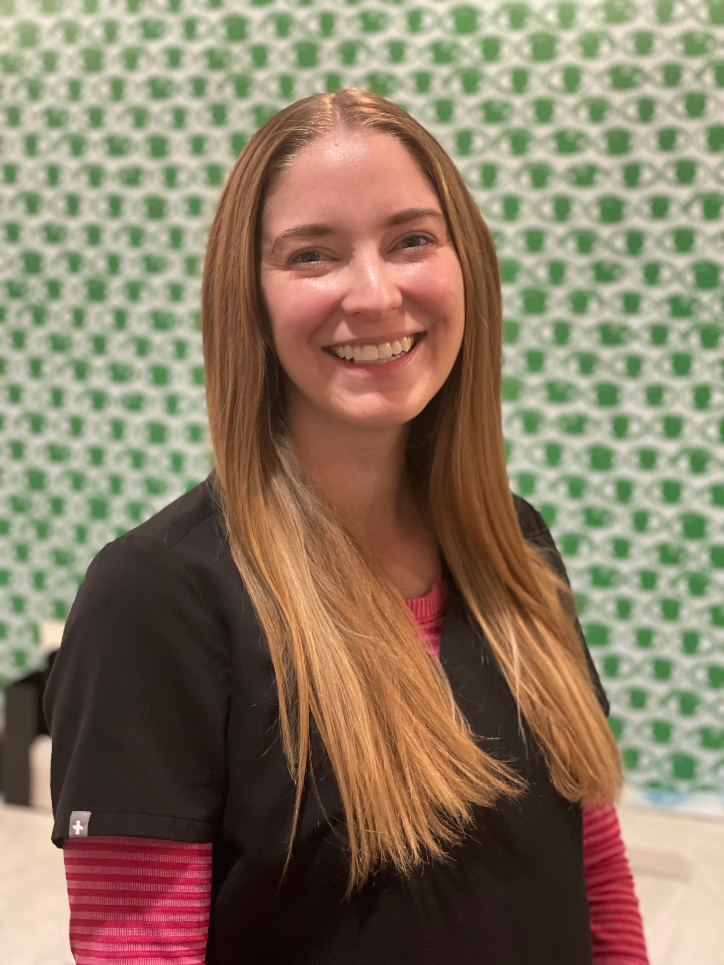 Dr. Kaitlin Speth
Dr. Speth earned her doctorate in optometry from Southern California College of Optometry, where she graduated Magna Cum Laude and received special honors and scholarships recognizing her clinical excellence in low vision and ocular disease. She completed her externships at Veterans Affairs hospitals in Los Angeles, CA and Tucson, AZ, as well as a medical co-management practice in Palm Springs, CA.

Dr. Speth grew up outside Chicago, IL and received her Bachelor's degree in Sociology from the University of Arizona. Outside the exam room you'll find Dr. Speth on "Speth Farm" chasing after her two kids, two dogs, Carl the cat, and four chickens.